Governance
Meet the Governors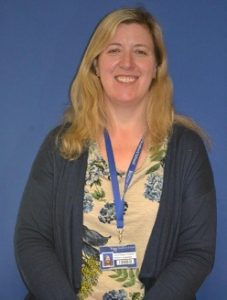 Julie Rogers- Hussey- Vice Chair of Governors
I have been involved in education for 25 years as a teacher then as a governor, firstly in the Infant School and more recently at SEJ. I believe it is vital that children get a good start in life and, as a governor, I can play a role in overseeing what happens to them during their time at school. I really enjoy being a part of life at SEJ and feel that it's a privilege to be a member of the governing body.
When I'm not teaching, marking, helping my children with their homework or attending governor meetings, I like to walk my dog and participate in Fitstep dance classes and bake the occasional cake if there's any time left in the day!
I am the governor with responsibility for safeguarding.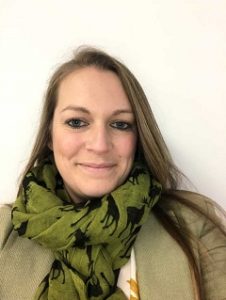 Sarah Marchant – Chair of Governors
Hi, I'm Sarah Marchant and I joined the Governing body in 2019. I am now Chair of Governors for the Junior school, having spent my first year learning the ropes. With 2 children now in SEJ I love to watch them grow and thrive in this environment.
It is a privilege to be part of our school and the team of dedicated Governors. I have been amazed and impressed both as a parent and Governor viewpoint by the dedication to learning and to our students that both schools provide. My role as Governor is to understand, challenge and support the development of learning for the children attending the school and ensure that we have the children's interests at heart in the decisions that we make.
I am Head of HR in Western Europe for a global company and feel that my knowledge and experience can bring a new perspective to the learning environment. In my spare time I enjoy spending time with the family – whether it's crafting or baking with them, going on days out to National Trust gardens or going to car/motorcycle events (with a house full of boys, I can't escape the cars!) – finding the time to run or practice a little yoga, as well as walking the dog or doing a bit of crochet in the evenings.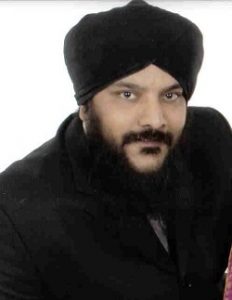 Mr Ranjit Singh – Governor
My name is Ranjit Singh, I am married and have 2 wonderful children. I am the Technical Manager for the Clothing Brand 'Wolsey'. I have enjoyed being a Parent Governor at SEJ for over 6 years. My eldest son enjoyed the educational journey, and experiences through SEJ, and is currently doing well at secondary school.
My youngest son is currently in year 4 and is also enjoying the educational journey through SEJ. As a school governor at SEJ, I enjoy contributing, together with teachers & stakeholders, to the educational journey for all the students in the school.
As a parent governor, I am able to provide a parents view upon decisions that are being, planned or are actioned, regarding the school. I enjoy seeing the wonderful creativity & general standards that are upheld in the school, by the pupils and the staff. The governing body strives, together with the teachers & the stakeholders within the school, to provide exceptional education experiences to all the children.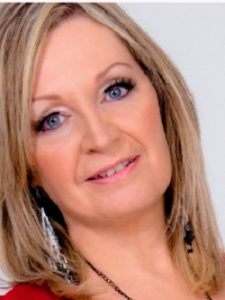 Nicki Daniel- Parent Governor
Hi, my role in our school is Parent Governor. I also hold the designated Governor position of SEN & Inclusion. South End Junior is a wonderful school full of creative ideas to engage the children in their learning journey and I count it a privilege to be part of this together with my fellow Governors.
I have held the position of Governor at South End since 2011 and continue to enjoy serving the school community. I also held the position of the Chair of Parent Teachers Association within South End for 3 years whilst my daughter was part of the school and enjoyed raising much needed funds for our children and the school to enhance their experience of school life mixed with fun.
I love creativity and enjoy cake decorating, balloon artistry and event planning such as weddings, parties and much more. The more uniformed side of me as a qualified book-keeper and Planning Manager keeps me grounded.
Carl Brotherston- Governor
Hello, as a governor my role is to offer both challenge and support to the schools leadership team with a key focus on student achievement. I believe that you can't put a limit on a child's potential and believe this to be especially true of the aspirations at South End. Every time I visit the school I never fail to leave impressed by the commitment and energy of its staff to the success and wellbeing of the students.
I currently work at Kempston Challenger Academy. I have also worked in several other secondary schools in Northamptonshire in a variety of different roles. Away from work I have always been a keen swimmer, but these days try and spend as much time as I can body boarding in North Devon.
I have always lived locally and attended several local schools and colleges before studying at De Montfort University. My proudest moments were becoming a father to my two sons and one of my best experiences was driving coast to coast in the USA.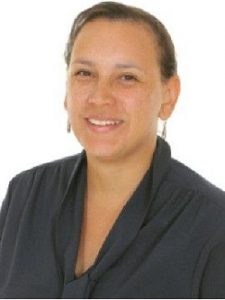 Aker Arungah- Governor
I have been a Parent Governor at South End Junior School since November 2015. I am currently in the Mind Body and Soul POD, coordinate training for Governors and am the lead Governor for disadvantaged children.
It is my role to monitor the school's progress against targets and, where necessary, to ensure they are meeting the high standards that have been agreed in the Excellence Plan. Like other Governors, I am passionate about a great education for all children, and recognising and making the most of their individual strengths. I am delighted to be part of such a dedicated, competent and vibrant team at South End Junior School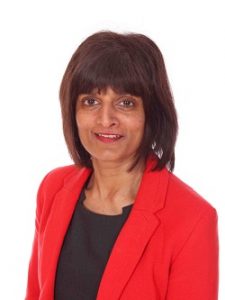 Gurdip Kaur- Headteacher
We provide a strategic overview by the setting aims and objectives for the school and by adopting policies and setting targets for achieving those aims and objectives. The governors here take great responsibility for the financial and other management of the school very seriously, ensuring accountability and acting as a sounding board to myself.
We have a fabulous team of teaching and support staff which makes education at the school really enjoyable. It is a pleasure and a privilege to be the Headteacher of such an amazing school.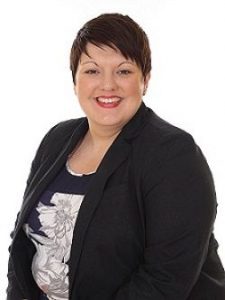 Mrs Lisa Gibbs- Assistant Headteacher
I joined the SEJ family in January 2015 as a Director of Learning and have been lucky enough to progress to acting deputy head teacher; I have also been an associate governor since 2017. I am privileged to lead and support dedicated and highly-skilled teaching and support staff with the shared aim of raising achievement for all. I strongly believe that providing children with the life skills to think, learn and problem solve independently are of great importance while upholding core values; therefore these are at the heart of all decisions I make.
My foremost responsibility is leading the amazing Year 6 team of pupils and staff, but I also lead across the school on data and assessment, the curriculum, pupil premium and oversee the leadership of the other year groups. To strive for each and every child to reach their personal goals in all subjects, I provide strategic support to POD teams at SEJ to make certain that the development of these subject areas matches the needs of the pupils and the school.
Above all, ensuring the safety of our pupils and staff is of paramount importance and being the Deputy Designated Safeguarding Lead helps me to fulfil this responsibility.
Structure and remit of the Governing Body and Committees
South End Junior School Governors sit on a Governor Committee and/or are in one of the school PODs, which are:-
• My World and Beyond
• Body, Mind and Soul
• Communication and Arts
• Innovation and Enterprise.
PODs are a group of staff, alongside a Governor, and are led by member of the school's Leadership Team. PODs are responsible for subject leadership and contribute to strategic school planning. By Governors being members of the PODs, a culture of support and challenge to school development is created and Governors are well placed to hold the school to account.
The Leadership & Management Committee is responsible for ensuring that the Governing Body's statutory duties with regard to Finance, Personnel, Premises and Health & Safety are met. This committee is chaired by Julie Rogers-Hussey.
Named Governors are also linked to the following areas:-
Safeguarding
Special Educational Needs
Headteacher's Performance Management.
Health and Safety
Disadvantaged pupils
Governor details
Governor Meeting Attendance Records
Governor Committees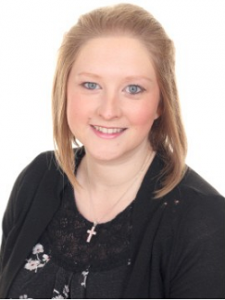 Mrs Beki Roberts – Staff Governor
My name is Miss Hill and I am based in Galileo in Year 6. This is me third year at South End and I love working in a school that is exciting and engaging for all children – there is always something new! I am the leader for the Innovation and Enterprise POD where we work on the development of teaching in maths, computing and languages at South End Junior School. We work hard to make sure we provide the children with new and exciting experiences and equipment, to ensure they are ready for the world.
Outside of work I enjoy: reading; going to the gym; playing with my cat – Aurora; and visiting places like The Black Country Living Museum.
I believe every child's education should open doors to their future; therefore I aim to provide engaging, purposeful and exciting learning opportunities to ensure they are ready for the world.
Teaching is my passion and I strive for all children to achieve their full potential. I have just began my role as a staff governor and feel I can be an important link between the staff and other members of the governing body
Mr Dave Huck- Site Manager
Hello, my name is Mr Huck and I have been working here since my family and I moved to the area in September 2009. I am the Director of Premises for both schools and I am also an associate governor at SEJ. My main role is to maintain the standards in the school and grounds so the children can enjoy their learning experience, which with such a large site, keeps me very busy from early morning through to the evening.
As well as opening the school, maintaining the premises and grounds, liaising with many contractors and arranging rooms for our lettings in the evenings and weekend, I am also the lunchtime Lead and I organise the cleaning staff too. One of my favourite things about working at SEJ and the thing I am most proud of is the brilliant environment that myself and my team have been integral in making possible.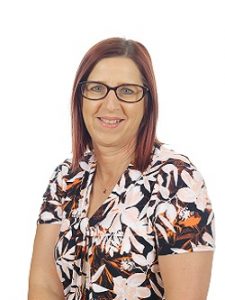 Mrs Jo Simmons- Associate Governor
My name is Jo Simmons and I am the School Business Manager here at South End Junior School. My role involves Finance, Personnel, Health & Safety and Premises.
On a day to day basis you will find me setting and monitoring the school budget to ensure that we can afford all the wonderful things within our school, recruiting new staff and making sure they are paid properly! I work closely with the Site Manager to ensure that our site and building are not only safe but also well maintained.
I aim to ensure that the school makes the best use of all its resources and behind the scenes I make sure that the school complies with various statutory obligations.