Our School
Hello and welcome to the site of South End Junior School, Rushden, Northants
Welcome to our website; a window into our school. We hope you find all the information you need and you get a real feel for our school whether you are a parent considering us for your child, a possible future employee or if you are just having a browse. There is a lot to look at and read and please do use the link to our Twitter page; which carries our 'news as it happens'.
At South End we believe that our children should not only reach their best academically, but also develop a thirst for knowledge and a love of learning. Our children are happy learners, who work hard to reach the challenges set by their teachers. We treat all our pupils individually, developing their sense of worth and confidence and encourage unique talents to flourish in every child.
Working with parents is an essential prerequisite to helping us achieve this ambition as we believe that good strong partnerships, coupled with quality teaching and learning and high expectations at all times, will undoubtedly help pupils realise their full potentials, lead to higher levels of attainment, promote good citizenship and prepare pupils well for their future education.
The South End Echo is our termly newsletter which is full of exciting updates about the previous term and what is coming up soon. You can find this under the news tab.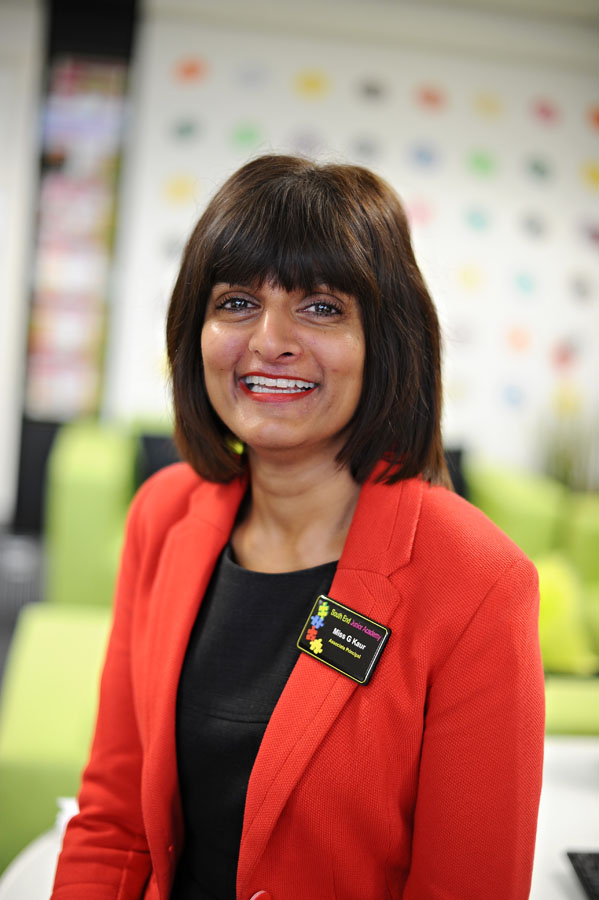 Head Teacher: Gurdip Kaur
I am sure as you browse through the pages our motto 'Inspiring the Learning Journey' will shine through! We are extremely proud of our Learning Environment which is evident through the photos across the website. These will give you a taster of what our school is really like however, to really experience it you need to come and visit.
We hope to see you soon!